Media
Newspaper, Internet and Television
One of America's creepiest hotels is undergoing a $44 million transformation into apartments — here's what it looked like before
Philadelphia's old Divine Lorraine Hotel is being turned into an apartment complex.
Source: www.businessinsider.com/abandoned-divine-lorraine-hotel-2016-10/
Remember when Divine Lorraine Hotel nightly rates were $5.50?
The folks behind Global Foto Archive found an original hotel slip that reveals the guest's name and nightly rate during the 1940s.
Source: philly.curbed.com/2016/10/17/13304646/vintage-divine-lorraine-items-for-sale
Divine Lorraine Hotel's lights to shine again in late October
The Divine Lorraine Hotel's glowing sign will shine over North Philadelphia once again in late October.
Source: www.phillyvoice.com/divine-lorraine-hotels-lights-shine-again-late-october/
Before-after photos reveal how much the Divine Lorraine lobby has changed
The iconic space in the Divine Lorraine is currently being restored to its 1933 state.
Source: philly.curbed.com/2016/9/12/12865058/divine-lorraine-lobby-historic-photos
Lights on signs atop Divine Lorraine Hotel to be turned on again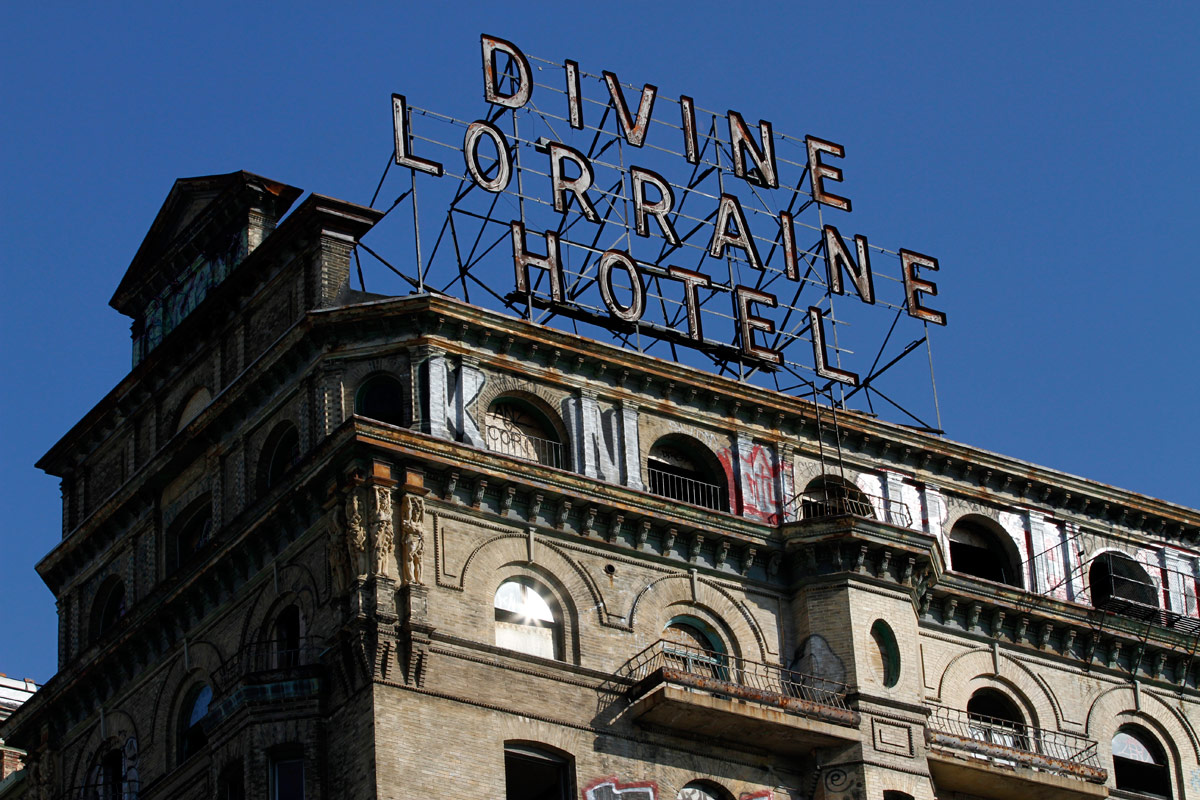 The lighted signs above the Divine Lorraine Hotel — darkened for years — will glow again Oct. 27 as part of a block party along Melon Street and North Park Avenue benefiting the Big Brothers Big Sisters program.
Source: www.philly.com/philly/blogs/real-time/Divine-Lorraine-Hotel-signs.html